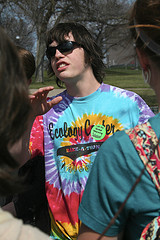 Why is it important to take action? And how big does the action have to be before it makes a difference?
Taking action is hard. It's an additional activity on top of your already-too-busy daily schedule. How can you find time to change the world when you barely have time to get to work and back, take care of the kids and the house, and then have a bit of fun once in a while?
Few people have a lot of extra time. To have the time to work on behalf of global warming and other environmental issues is a luxury that most people just don't have.
Or do they?
The truth is, many actions you can take actually don't take that much time. Here are some that actually take very little time at all: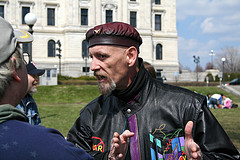 1. Write a short letter to the editor of your local paper.
Have it say simply this: "I'm writing because I am concerned about climate change and global warming. I hope you will consider devoting more print space to these issues. Thank you very much."
2. Write a short letter to an influential media outlet.
In this post earlier, we referred to blogger a seigel who wrote a letter to Consumer Reports magazine asking them to make power consumption one of the criteria they used when they ranked television sets. This is a simple action that could influence how many consumers make buying decisions.
3. Read and support blogs and websites that are working to make a difference.
There are many new blogs starting, like this one, that are working to educate people and push environmental issues to the forefront of people's minds. Reading them will help you educate yourself on what you can do to make a difference.
Also, given the distortion in the media and efforts by corporations to confuse the facts and science behind the issues, educating yourself on the facts behind global warming is your best defense against being manipulated by those who don't want things to change.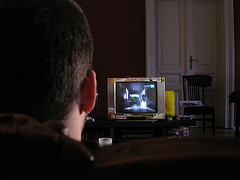 4. Stop watching TV for an hour and do something. Anything!
This is the most important step. By far.Taking action — any action at all — is the most important step because the first action you take is the hardest. It's the hardest because you're changing your habits and behaviors.
Taking even a simple action empowers you. It makes you feel great — like you're making a difference. And, the truth is, you are. Because the action you take — even a small one — might motivate you (or someone around you) to take a bigger action next time.
***
Enjoy this post? Please subscribe to our feed! Or, get updates by Email
***