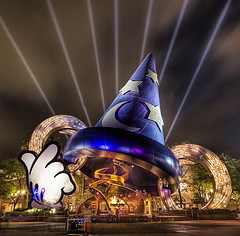 A new study was released today that revealed some interesting trends among Americans.
According to the study, 87% — or "the vast majority" — of Americans are now "seriously concerned about the environment".
This demonstrates what many of us in the 'green blogosphere' have known for a while — that there are radical changes underway right now in how Americans look at the Environment and Environmental Issues. According to the study:
The top five environmental issues weighing heaviest on America's minds are water pollution and rainforest destruction (56%), diminishing fresh water supply (55%), fuel and energy shortages (54%) and man-made outdoor air pollution (53%). Asked who should take the lead in addressing these and other environmental issues, half of consumers (50%) rank the federal government first and 62% believe current legislation does not do enough to positively impact the environment.
Regular readers will probably remember that we've discussed the role of government in changing people's behaviors before — here and here.
The role of government has been one of the most contentious issues we've discussed on this blog, and now we find, according to this survey, that most Americans believe that the government should take the primary role in managing our transition to a more sustainable future.
This, of course, leaves me little doubt that the process will be horribly mismanaged, do too little and arrive too late — unless individual citizens step up and lead/force the government to respond. And according to this survey, we Americans may be getting ready to do just that.
In a classic bit of consumer modeling, the study also classified Americans into different groups based on their beliefs and gave each group a catchy name — for example, "true blue greens" (30% or those surveyed) seem to be those people who are actually changing their habits, while about 18% are "apathetics", or people who really don't care.
Interestingly, "apathetics" as a group get most of their information on environmental issues from television. (For this reason, I've considered writing and asking them to rename this group using the more accurate term, "Fox News Viewers".)
But there was one piece of news that I felt was very positive — that more people would change if they only knew how:
Lack of Education Hinders Many from Going Green

Though the American mindset has shifted to become more environmentally-conscious, half of consumers say they "do not have the information to be personally involved in increasing their green behavior" and "aren't sure which products and packaging materials are recyclable." Nearly half (49%) also state they would do more for the environment if they only knew how.
America in many ways is a sleeping giant. Once awoken, it can work miracles. Let's hope this study is an indication that that's what's happening now.