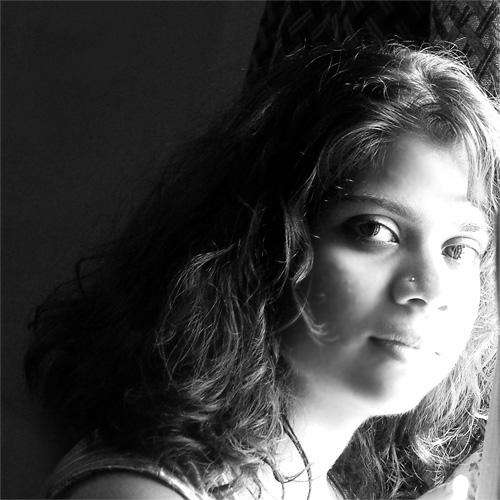 Hello and welcome to the first installment of 'Organic Perspectives' here on 21st Century Citizen!
My name is Poornima Ravi and I'll be writing on Organic issues on this blog each Monday. I also write my own blog, but I'll be writing here as well. This first post is to introduce myself.
I wished to reach out to a bigger bunch of people, to spread the good word and interact on issues related to Organic. I'm glad to be a 21st Century Citizen!
About Me
For starters I'm a graduate of Visual Communication, from India. After the Bachelors, I wanted to explore the mass media and set out to get a job in the big city. In a year I switched 4 jobs, an ad film director's assistant, creative head for a radio channel, copy writer and as an instructional designer.
It's not like, the work was uninteresting nor that the companies were unfit. There was this question itching my nerves and eating my head at the end of the day: "So what?". The work might have given my creativity a squeeze or challenged me to be accepted but there was nothing left for my soul. I did not feel "Good" and would have made no difference to the society. This is when my mom came to the rescue and said "Why don't you sell Organic Food?"
Media and Organic Food?
Well it didn't come out of the blue. My mother produces Organic Manure for the local estates and the lil' company has existed for 15 yrs now. We decompose agricultural waste which enhances soil fertility and as an initiative to promote Organic Agriculture.
I'm now hardly 4 months old in the Organic Field but have discovered A Whole New World. Now I've found not just Soulful work but my soul itself. It has taught me fragile eco-systems, natural balance, patience and given me a purpose to exist.
So what's the whole noise about "Going Organic"?
The term Organic can mean so many different things, from Carbon Compounds to fundamental laws. In my world, Organic is a bond between human and his natural surroundings. Today we live in a world where we find ourselves standing apart from the rest of the planet, when in fact, we share 98% of our DNA sequence to a chimp. But this 2% has made a world of a difference to the earth we live in.
The human brain has the same intelligence today as it had 200 years ago. After industrialization over the last century in its thirst for invention, discovery and luxury it has brought about the dramatic destruction of the planet. Agriculture is one of the major sectors that is affected by technology, that substitutes natural growth patterns, with that intended by man, for higher profits. This has introduced chemical fertilizers, pesticides and intensive cultivation methods. World Resources Institute states that 15%, of the world's GHGs (Green House Gases), are emitted by Agriculture.
Due to these non-organic methods over the years, the soil has lost its fertility, crop yields have dropped and the pests have become immune to pesticides. Human immune system has deteriorated and cancer rates are on the rise. Pesticides are blamed for male infertility levels and the residual effect has seen its way through women's breast milk. This scenario cannot continue to grow, we can't eat our computers and television sets!
Hence the shift from Intensive Farming practices to Sustainable Agriculture has occurred. This will help us build our soil structures and encourage a flourishing eco-system. We will finally get to eat "Good Food" that will help us live a healthy life. It has been proved that Organic Food has 50% more nutrients than conventional food. Take it from me, I've been eating it ever since I started and feel light and energetic through the day.
That's for the introduction. Look out for my column every Monday for a full update on current trends in the Organic Market and conversion rates in Agriculture.
Eat Organic and stay healthy!