Save to del.icio.us — tags bicycling, environment
Add to Stumbleupon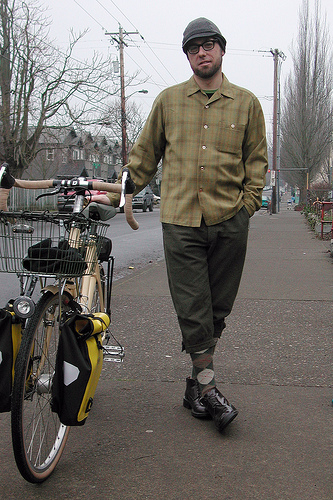 With the rise of oil prices and the growing 'green' movement, people everywhere are evaluating commuting to work by bicycle. And based on the response to our recent post "Choices: Bike or Drive?", many of our readers are interested in commuting by bicycle.
As a result, we've put together this resource guide for anyone interested in learning about bicycling as a main method of transportation.
"When I see an adult on a bicycle, I do not despair for the future of the human race."

– H.G. Wells
Kogswell makes great bikes patterned after the bikes used by newspaper delivery boys in Paris in the 1950′s. They're sturdy, well-crafted and give a smoth ride over right terrain. (Note — the pictures in this post are from their gallery of pictures.)
2. Commute by Bike's list of Commuter Bikes
Commute By Bike is a great site and provides this excellent list of bikes that are appropriate for commuting. A good resource.
3. The Wikipedia entry for Bicycle Commuting
As always, if you're interested in a solid, fair resource for any topic, Wikipedia is one of the first places to look. If you don't like it — edit it and make it better!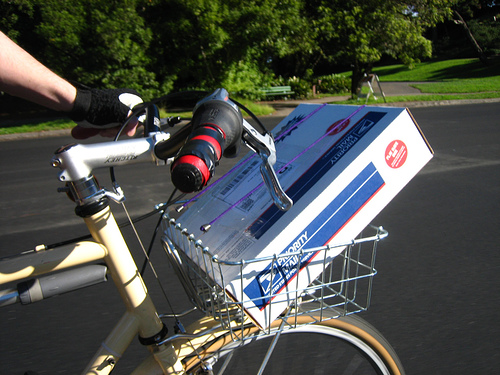 4. John G. Faughnan's personal page of commuting by bicycle
This is a personal website page that's been maintained for almost 10 years now. It has a good list of what to look for in a commuting bike as well as an extensive rundown of bike manufacturers to read through. Another excellent resource.
Another personal site, this one has some good information on estimating the number of people in America that rely on bikes as their primary transportation (looks like at least half a million based on 2000 census data).
6. How To Choose A Bicycle For Commuting
The eHow guide to choosing a commuting cycle. As with many eHow articles, the reader comments are the best part of the page. Also, the links to related articles may be worthwhile. Hopefully, it will improve over time.
7. Jennifer's Bicycle Commuting Suggestions
Another personal page, but has a pretty good list of useful suggestions and things to think about when commuting by bike. A quick and useful read.
8. Harris Cyclery Articles about Bicycle Commuting and Lighting
Obviously if you're going to commute you need good lighting. This page reviews a variety of lighting options.
It is by riding a bicycle that you learn the contours of a country best.
– Ernest Hemingway
Another personal resource page for commuting by bike. This one has a good set of links and information on different manufacturers as well as good information on other useful equipment.
10. Paul Dorn's Bike Commuting Tips
An established site with a lot of good information on biking on general as well as specifically on commuting by bike.
11. The Sacramento Transportation Management Association's page on Bicycle Commuting
California boasts the largest population of bicycle commuters in America, and this local government agency's page reflects that. It's a surprisingly rich page with a lot of good information.
12. Commute Bikes page on Nordic Group's website
This looks like a personal page built by an employee (or an owner) on a business website. I included it in this list because it's a great site. This person obviously did a huge amount of research into commuting by bike and has commuted by bike for a while. It's definitely worth a read.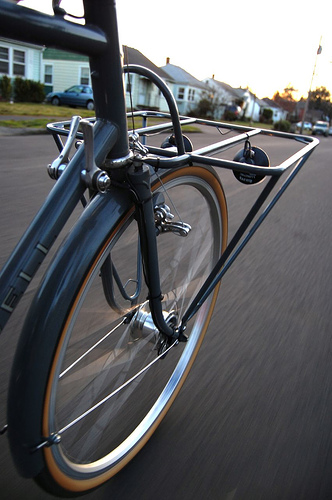 13. The Squidoo Page for Bicycle Commuting
A mid-level average Squidoo page. May have some useful information for some people.
14. Bike Forums
A busy forum for bikers. Information on commuting by bikes and all sorts of other biking topics.
15. Bicycle Commuting Guide from The Bicycling Federation of Wisconsin
A decent site, especially useful if you live in Wisconsin. May be a good model for others wanting to build similar sites in their area.
A near dead blog that was posted to extensively for a couple years from 2004-2006. Even though it's no longer maintained, a lot of the older posts may be interesting to bicycle commuters.
Nothing compares to the simple pleasure of a bike ride.
–John F. Kennedy
17. WikiHow's page on How to Commute By Bicycle
A pretty solid WikiHow page. Worth taking a look at — has some good information.
18. Canada's Commuter Challenge!
From their site: "Commuter Challenge is a national program that aims to increase the awareness of the benefits of sustainable commuting and to encourage Canadians to take action by walking, cycling, taking transit, carpooling or tele-working instead of driving alone to get work."
In English and French.
19. The London Cycling Campaign
A site dedicated to promoting cycling in London as a means of commuting.
20. The Flickr Photo Group Commute By Bicycle
A Flickr photo group dedicated to those who commute by bike.
Next Actions: