Save to del.icio.us — tags internet howto blogs collaboration wikis
Add to Stumbleupon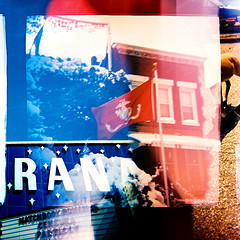 One of the primary ways that people are banding together to solve common problems is by using the Internet to collaborate with others. Whether the common problems they faces are around the world or down the block, there are great tools to use to help people get organized and work together to solve problems.
This guide will help you understand what the options are and how to move ahead and get organized!
Here are the 6 main categories of tools used and specific examples each and how to get started sing them.
1. E-Mail 'mailing lists', On-Line Groups and Forums
Early Internet users focussed primarily on e-mail listservers and newsgroups to share information and collaborate. Today, these two services are generally provided as combined services — meaning users can share information either by receiving e-mails every time someone posts an idea, or they can read posts left for the group through an on-line web interface similar to old-fashioned news groups.
Currently, the two most popular of these services are Yahoo Groups and Google Groups. They provide all the capabilities you need to:
Create groups and manage membership.
Send and receive e-mails to/from the group.
Browse and search or post new messages through a web-interface (similar to using a news group).
The Freecycle Network is an example of a group that's been wildly successful in getting people to work together world-wide, yet they're based primarily on local groups who are each using Yahoo Groups.
One problem with these on-line groups is that all group communications are public and stored in the archives at Yahoo and Google.
If your group does not want all their discussions to be publicly archived, a good option may be to use traditional e-mail list server software such as GNU Mailman or Majordomo. These options allow you to host the communications privately and have better control over the discussion archives, although they require reasonable technical skills to manage and maintain.
Many Internet hosting providers give you tools to create and manage e-mail discussion lists — and these can simplify things a lot if you want to host your own. For example, our hosting provider (Site5) gives you the ability to create and manage e-mail lists using GNU Mailman in their user control panel.
On-Line Forums are many times more random in scope than email lists or groups. But still, there are a powerful tool for collaborating with others. This is especially true for websites that want to help their readers share ideas and engage in general discussion.
Most Internet hosting providers provide free forum software as part of their basic hosting packages. Again, as an example our hosting provider (Site5) provides a couple options including phpBB2 and SMF.
2. Wikis
Wikis are great places to collaborate with other people and share important information. Wikipedia, of course, is the best know wiki on the Internet with literally millions of users world-wide.
Here are some other examples of great wikis:
DKosopedia
A collaborative project focused on political and social change organized by the dailykos community.
Seacoast Eat Local
A wiki put together by local bloggers in Southern New Hampshire, USA for people to share knowledge on local food options in their local area.
The FlatPlanetProject
A wiki used by high school students to demonstrate the capabilities of working with others to organize and share information.
One of the really valuable things about wikis is that they stay around for a while. If you start a wiki then move on to other projects, someone else can come along a year later and build on your work. By getting the wiki started, you've organized at least part of the available knowledge and given the others a head start.
As with mail lists and groups, you can host your own wiki or find free ones on the Internet. Two of the examples here are built using the free wiki site Wkispaces. If you want to host your own wiki, we recommend starting here with this comparison of wiki software on Wikipedia.
It's also important to consider the licensing terms you use for your wiki. To maximize the ability for you to cut/paste/copy other work into your wiki (as well as allow others to re-use your work in their projects) we recommend the GNU Free Documentation License. This license allows you, for example, to freely copy and reuse articles from Wikipedia, dailykos or any number of other sites that use the same license.
3. Blogs
One of the best ways to collaborate with others is to launch a blog with a team of dedicated individuals all posting on a specific topic. Some of the best examples of this are political blogs such as DailyKos, Think Progress and Little Green Footballs. These sites have literally hundreds of thousands (or millions) of readers who come there to share ideas, contribute thoughts and help to organize around ideas.
But many of the most effective blogs when it comes to organizing are much smaller and more focussed in nature. Here are just a couple great examples of groups of individuals blogging together for a common purpose:
Here are some other examples of great local blogs:
Seacoast Eat Local
A group of individuals working to promote local food options in their area.
Blue Oregon
A political blog focussed on local political issues in the state of Oregon
SM Baykeeper Blog
A blog focussed on local environmental issues in Santa Monica, CA, USA. One recent post, for example, helped to Coastal Cleanup Day in and around Santa Monica.
While setting up your own hosted weblog isn't that complicated if you've got the skills, many beginners Choose to just use the simple (and free!) services offered by Blogger.com or WordPress.com — either of these choices make it simple to setup and run your own blog quickly.
4. Skype Chat
Skype is a great communications tool for a number of reasons. First it's free and allows for free calls around the world — but also because of it's lesser-know chat capabilities.
Skype allows chats to be bookmarked and returned to at any later time. And the chats, once created, don't die unless someone specifically kills them.
This allows for the creation of on-line chats where members can stop in any time and review messages they've missed. They can also drop in to say a few things, then leave — knowing the other chat members will pick their posts up when they get on-line.
This is especially good because it's free and available world-wide. I personally work with groups of users on Skype chats that involve people from all over the world. We drop in and out and work together on ideas. It's a great medium worth checking out.
5. On-line document development and sharing.
There are a number of ways to author and share documents on-line. The one I use most and like best is Google Documents. It's easy to use, is always available, and makes it easy to share documents with other people.
I use this personally to work with other writers on posts to this weblog — even though those writers live in different states or around the world anywhere.
Another on-line document sharing service I've used that I liked a great deal is Backpack, from 37 Signals. Backpack provides another simple way to organize and share information as well as other features such as document storage, to do lists, and ways to organize information.
6. Basecamp
While my exposure to Basecamp (another 37 Signals product) has been minimal, I've seen enough to know it's powerful and easy to use — although it's not a free option. It's good for larger groups that need to organize material to be delivered on a schedule.
Here are a couple quotes from individuals I know who are in love with the Basecamp:
Shea Gunther (StumbleGod and co-author of Ecotality Life):
"I've been using Basecamp for the past two years plus and frankly wouldn't want to imagine my internet life without it. It's an awesome tool for organizing teams of bloggers. It's clean, it's simple, and it just works."
Chris Baskind (Author of LighterFootstep.com):
"We use Basecamp to handle all of our project planning for Vida Verde Media. One of the coolest uses we've come up with is coordinating our writer's cooperative. We can set deadlines, track contributions, and share files — it really holds us together. It's a great tool for decentralized workgroups."
Next Actions: