Save to del.icio.us — tags green house energy windows
Add to Stumbleupon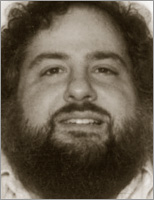 Introducing This Green Old House – An ongoing column by James Turner
Greetings, and welcome to This Green Old House!
My name is James Turner and over the next months (and maybe years), I hope to share with you some of the strategies and challenges that we've faced keeping our 200 year old Colonial farmhouse as green as we can.
Our house was built in 1796 in southern New Hampshire, USA and has been expanded and renovated many times since. The house is huge around 3200 square feet with an attached 'L' outbuilding and a 6 stall barn with hayloft. We also own 5 acres of land, about half light forest. We purchased the house and land in 1994. I live here with my wife Bonnie and son Daniel, as well as two cats (Esmerelda the Evil Kitty and Sally O'Malley) and a beagle-lab mix named Virginia.
By profession I am a software engineer, and have an active second career as a freelance writer and editor. You can find examples of my writing at http://www.blackbear.biz/writing.html, and my editing at www.onlamp.com, where I'm site editor. But really, there are days when I think that this house is a third profession, because there are times when it seems like I spend all of my time trying to keep it together and us from going broke.
What This Column Will Be About.

I'm going to spend the first few columns giving you the chronology of James and Bonnie's battle to cut our fuel bill, which started pretty much the day we moved in. For those of you who don't know, New Hampshire can get quite cold in the winter, -30F (also -30C) is not uncommon for days at a time. As we are at the top of a rise, we also get brisk winds on occasion (alas, not brisk enough to make a wind turbine feasible.)
Our First Challenge: Staying Warm!
Our house was originally heated by fireplaces, we still have 5 plus an empty spot in our basement when a main heating fireplace once lived. At some point, it was converted to a boiler with radiators, and later to a forced hot water system with baseboard. When we first moved in, it was the middle of January, and the first thing we noticed (other than that the house was freezing a lot of the time) was that we were getting snow INSIDE the windows. The windows were vintage 1930s single pane storm windows, and many of them were cracked.
As soon as the spring came, we started pricing out replacement windows. With 22 windows to replace, price was obviously an issue, and we almost fainted when we got the first quote of over $650 per window — which would have worked out to around $13K! Given we had only paid $85K for the house, it was hard to swallow ponying up a sixth of the purchase price just to fix the windows.
We got quotes from some local contractors, and found a huge variation in price. The contractor we ended up with got us "Low E" argon filled triple pane windows for about $250 installed. Still a good piece of change times 22 windows, but we could deal with $5,500 with a lot more grace than $13,000.
Will Efficient Windows Solve Your Energy Problems? No.
It's worth talking about windows for a sec, because some salespeople will try to convince you that they are a magic bullet that will fix all your energy problems. There's no question that getting good energy efficient windows will cut down your heat signature, but don't expect (as we did) that it's going to cut your fuel bill in half. We eventually did cut our bill in half, but it was years and several projects down the line.
So, we entered winter #2 with new windows, no snow inside the house, and visions of fuel bills dancing in our heads. Unfortunately, the magic K factor on our oil bills didn't change appreciably. If you haven't had the pleasure of reading a fuel oil bill, the K factor is derived by taking the degree days for a given period and dividing by the amount of fuel you used in the same period. It's usually measure from delivery to delivery, and the higher the number is, the more efficiently you're using your oil.
Personally, I think that whoever does the formulas for the fuel companies is smoking something, because when I've done the calculations it never comes out the same as their's. This may explain why their "automatic delivery program" has left us out of oil in a cold house on many occasions.
In any event, I was a bit discouraged after the new windows didn't take much of a bite out of our bill, and in the next column, we'll continue the saga with the Quest for Insulation.
James Turner is site editor for O'Reilly's ONLamp.com, a software engineer and the author of The Watering Hole comic strip. He has written for publications as diverse as the Christian Science Monitor, Processor, Linuxworld Magazine, Developer.com and WIRED Magazine.
Next Actions: